TechFinancials is the trading platform which supports 10 binary options brokers including OptionFair and 24option. They offer Up/Down, Touch/No Touch and Boundary trading. They recently introduced their own 60 Second BInary Options trading feature as well. Trader can choose among an assortment of Indices, Currencies, Stocks and Commodities. The main trading platform screen appears as follows: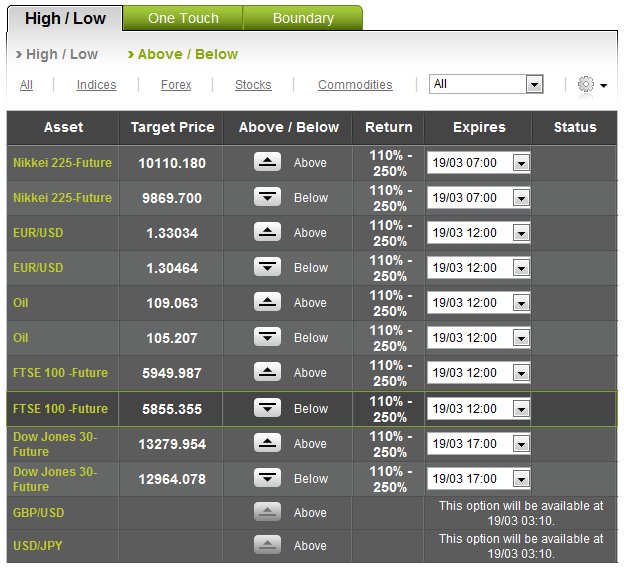 From the main trade screen one can select trade type (High/Low, Touch, Boundary) and type of asset (assortment, indices, forex, stocks, commodities). Each position has a drop down menu to select expiration date. Once trader selects trade, separate trade window opens.

Trader enters trade amount and can execute trade. Certain positions will be closeable. If a position is closebale trader can close a winning position before expiration for a fee.
Find the best place to trade. Click here for broker reviews and to see the brokers that passed our certification tests.