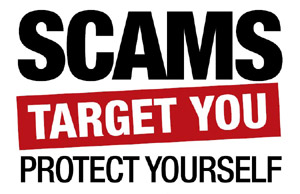 Unfortunately like any industry, Binary Options has its share of online scams and less than reputable brokers. We've added this section to keep track of the "bad apples", those brokers that you need to avoid.
If you've had a bad experience with a broker or know about a scam that is being run, please comment or email us and we'll check it out.
Here is the list of the brokers scams that we've identified so far:
Before making a decision where to trade we urge you to check out our list of approved and trustworthy brokers to trade with.
While binary options trading can be one of the most interesting and exciting platforms that you could experience, there are always some websites and brokers that will not be legitimate. There are many different reasons why a specific broker would be considered a 'scam' – it could be that they are non-responsive with traders, they could withhold or alter payments, change revenue amounts, or dozens of other reasons that would be enough to turn away any binary options trader.
On our site, we provide you with information on the leading and most trustworthy binary options brokers on the market, and also do our best to keep on top of the scam brokers and let you know which ones to stay far away from. Make sure to keep coming back to review our list of scam brokers before you begin trading on a site that you should not trust.
Unfortunately, not all binary options brokers are trustworthy, but with our help you should be able to find the best sites and most comfortable places to trade.